To recap, the Athens Municipal Water Authority and Lake Athens were created to provide water for the City of Athens, Texas. Their residents pay taxes based on $100 valuation of serviceable property owned for their water service.
Property owners at Lake Athens enjoy the beauty and recreational amenities offered by lake living. These property owners have the choice to add amenities to their property that enhance their lake life, and agree to pay annual fees to the Athens Municipal Water Authority for the amenities added.
FEES ASSESSED TO LAKE ATHENS PROPERTY OWNERS
Each April, property owners at Lake Athens shall receive an invoice for services from the Athens Municipal Water Authority. New permit fees are due upon application of a new permit. Proration of fees will be made only on new construction. No proration of fees will be given on removal or non-use.
Fees that will be included in the invoice will be specific to each landowner and may include:
Inspection Fees

Specific guidelines have been adopted by the AMWA Board of Directors that regulate the size, height, and location of new boat houses, docks, piers, etc. As a property owner begins any such new construction – or begins the remodeling of an existing structure – an AMWA staff member will visit and confirm that the structure adheres to these guidelines. A permit appication fee of $35.00 will be charged for all new installation permits. If you are requesting a construction permit, there is also a $65.00 inspection fee. All fees are due at the time of application.

Ingress/Egress Fees

Payment of this fee allows the property owner to have exclusive use of the uncontested Authority land (subject to Authority's rights) between their property and/or Lake Athens. The fee is $0.48 per linear foot at the property line (elevation 448), not to exceed $240.00 (the charge for 500 linear feet).

Pier, Dock, Boathouse, Pavilion, Heat Exchanger, and Boat Launch Fees

There is a minimum $32.00 fee per each structure, regardless of its size. If the structure exceeds 200 square feet (excluding walkways), there will be an additional fee of $0.16 per square foot for the excess.

Water Pump Fees

If the property owner chooses to pump water from Lake Athens for use on their property, or if the property owner has a water pump on Authority property, there will be an annual fee assessed based on the horsepower of the motor as follows:

0.50 HP motor: $81.00
0.75 HP motor: $124.00
1.00 HP motor: $162.00
1.50 HP motor: $217.00
2.00 HP motor: $258.00
3.00 HP motor: $288.00
4.00 HP motor: $518.00
5.00 HP motor: $545.00

Pumps with motors in excess of 5.00 horsepower must be approved by the board of directors of AMWA prior to installation.
The right of a property owner to withdraw water from Lake Athens by pump is subject to all terms and restrictions of the Drought Contingency Plan of the Athens Municipal Water Authority dated September 13, 2011 ("Plan") and any amendments to this plan. Any property owner who uses a pump for such purpose agrees to abide by and be subject to the provisions of this Plan.
Property owners should plan to remit their annual fee payments to AMWA on or before June 30th of the same year. Payments may be submitted in person at the AMWA offices or submitted by mail to the appropriate address below:
IN PERSON:
Athens Municipal Water Authority
5302 FM 2495
Athens, TX 75752
BY MAIL:
Athens Municipal Water Authority
P. O. Box 229
Athens, TX 75751
We ask that the customer number be included with the payment so that we give credit to the proper parties for the payment.
For more details on how AMWA uses funds raised by both property taxes and Lake Athens service fees, please see our approved budget for the 2017-18 fiscal year, here.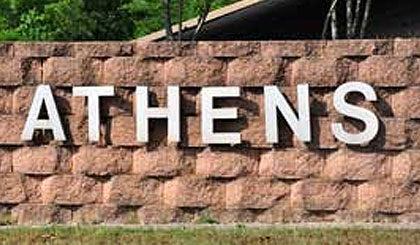 Visit the City of Athens website.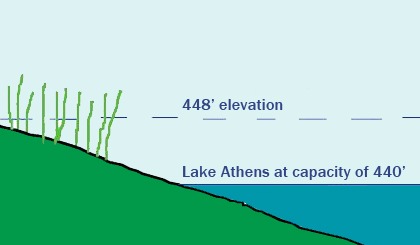 If you've ever visited with our staff regarding improvements to your lakefront property, more than likely you've heard us mention the 448'. What is it?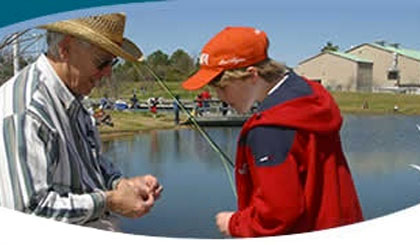 Texas Parks & Wildlife has released the state of the fisheries of Lake Athens. Please take a look.